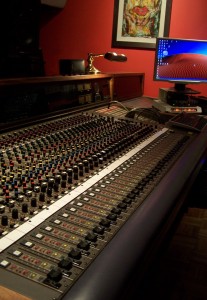 Studio A is one of the best tracking and mixing rooms in Upstate NY. In our lively-sounding, cathedral ceilinged tracking room, great drum sounds are a given.. The vintage MCI console, 2″ 24-track machine and large amount of analog outboard gear ensure that your digital mixes are fat and punchy. GFI's Studio A has welcomed thousands of projects, and just keeps on rocking!
You might choose Studio A for your project if you're doing lots of full band tracking and need the following:
Pro Tools, Sonar, Nuendo and others
State of the Art digital recording
24-track 2″ analog recording capabilities
Classic analog console and outboard gear
Control Room – 14′x 23′
Main Room – 25′x 27′
Iso Booth – 6′x 7′
Gear:
Console: MCI/SONY automated 636, 36x24x2
Monitors: Dynaudio BM15A, Minimus 7, JBL 4430, Auratones, Yamaha NS-10's
Outboard: Lexicon 200, PCM-70, PCM-60 (3), TC Electronics M-3000, dBX 162VU, (2)API 3124, API 550A, ART ProVLA (2), Oram Hi-Def EQ, API 550 EQ and much more…
Great Mic Locker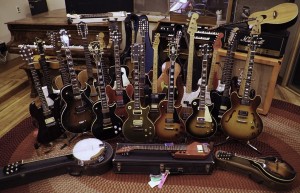 Claudia Hoyser

New Single "What Kinda Man" on country radio today and climbing the Music Row Country Breakout Charts!

"Steam-EP" Now Available on iTunes, Spotify & Pandora!

Visit ClaudiaHoyser.com for more!

& Check out the GFI Music Facebook page

Please follow & like us!